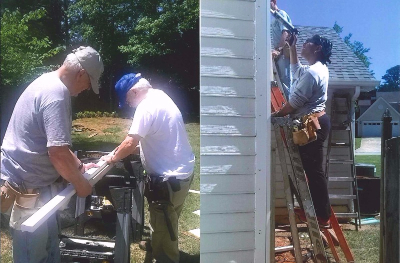 Preserving home exteriors and revitalizing neighborhoods
A Brush with Kindness (ABWK) is an exterior home preservation program that offers painting, landscaping and minor repair services to eligible homeowners so they can continue to live in safe, decent homes for years to come. Projects include painting, landscaping, weatherization and minor repair services.
How does the program work?
Gwinnett Habitat selects partner families based on income, need and willingness to partner.  Gwinnett Habitat uses volunteer labor and donated materials to keep costs low and take no profit for their services.  A no-interest loan is made to the homeowner to cover the cost of the project. Payments are placed in a revolving fund to help A Brush with Kindness serve others in need.  This program would not be possible without the generosity of Valspar, the cofounder and underwriter of the A Brush with Kindness program.
Why does Gwinnett Habitat for Humanity offer these exterior maintenance services?
Families live in safe and well-maintained homes
Neighborhoods are revitalized
Community connections are made
Affordable housing inventory is preserved
---
---
We are currently taking applications.
For more information please contact our office at 770-931-8080, ext. 1095.
---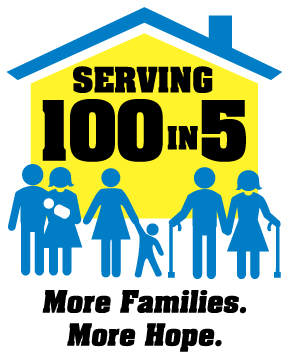 We have one very large five year goal at Gwinnett Habitat that I want to share with you: Serve 100 Additional Families by the end of FY2019.
---
For more information, click on the images below.