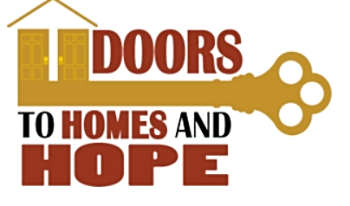 Thank You for a Successful Doors to Homes Event
The Doors of Art Exhibits closed on Friday, October 31st. Thank you to all sponsors, donors and artists who made this a successful event.  All proceeds support Gwinnett Habitat and Artworks! Gwinnett. 
We have 7 event videos to share.  Victor Fishman of TV Gwinnett did a wonderful job and we greatly appreciate all of his efforts, talent and support.  CLICK Below for the complete collection of this year's videos. 
Doors to Homes and Hope Overview
2014 Exhibits
Norcross, Suwanee
Duluth, Sugar Hill
Lawrenceville
Bobbie Adamczyk - Norcross Elementary
Holley Calmes - Gwinnett Ballet Theatre
Allison Gale, Artist
June Renwick, Artist