The Timites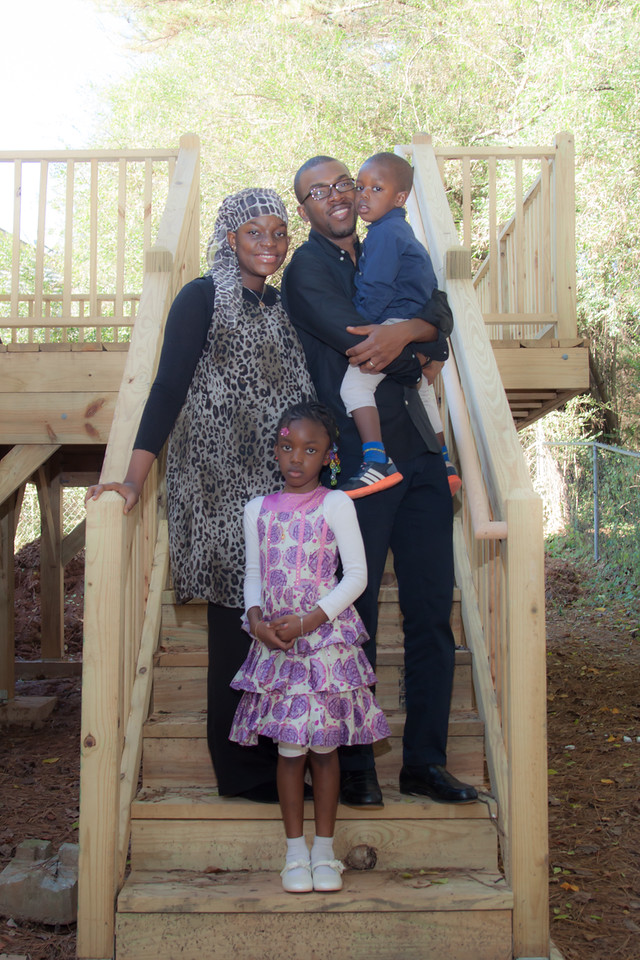 God Has Blessed Us with a New House
Meet the Timite Family. Abdoul and Awa emigrated from Cote D'Ivoire (Ivory Coast). They are parents of 2 children, their daughter, Imane (5), and their son, Ibrahim (2), and are awaiting the birth of their third child.
The family resides in a 2-bedroom apartment, with the children sharing a bedroom. The apartment presents severe health issues for Ibrahim caused by mold.
Abdoul obtained work as a Crew Member with Dunkin' Donuts within a short time of arriving in the U.S. Awa works as a Unit Clerk at Grady Health System and is working on her second associate's degree at Georgia Perimeter College. Awa and Abdoul have an earnest desire to establish a healthy, affordable home for their young family, and view the availability of affordable housing by Gwinnett Habitat for Humanity as the means to that end.
In their homeowner application, Awa stated: "Let me start by thanking Habitat for Humanity for providing this exceptional opportunity for those who really need it – like my family".
As the family gets closer to the closing of their home, Awa wanted to share her construction experience.
"Among His many blessings, this season, God has blessed us with a new house. The construction of our house was quite an event for our family. Week after week, it was with great excitement that we watched an abandoned house transformed into a beautiful place to live. It is amazing how everybody got together to make this transformation a success. Our sponsor, 12 Stone Church, the volunteers, and all the other crew members were so involved! They worked with us compassionately and made this house construction a success! We even nicknamed one volunteer Janice, our superwoman! Dan, the construction manager, consulted us when needed and made sure the new house will include everything our family cares for. I can already imagine the kids running around the house, and sleeping in their own bedrooms. This was an experience of a lifetime and our family says thank you from the bottom of our hearts."