The Rahmatis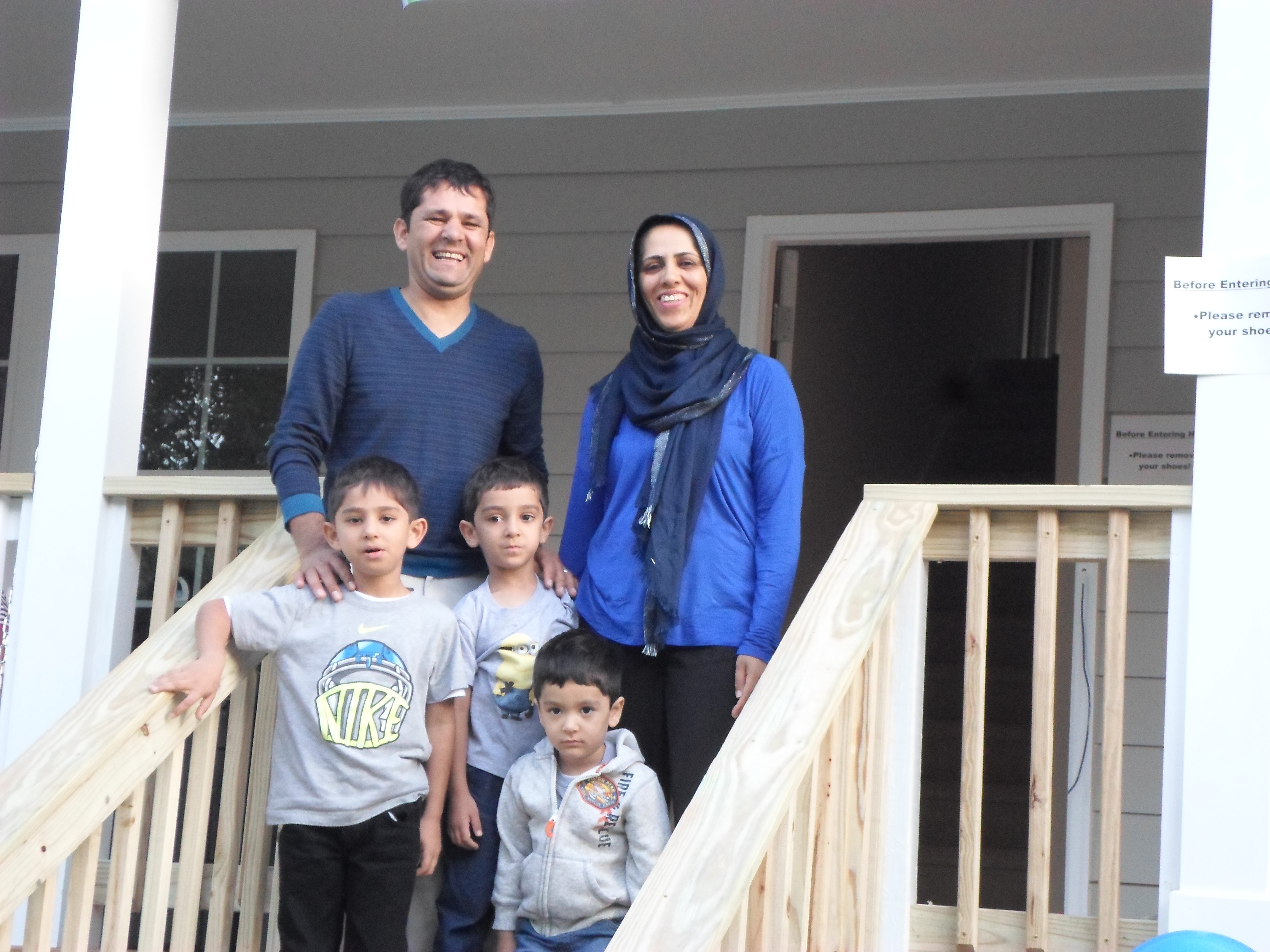 Wahab and Qudsia are immigrants from Afghanistan, having arrived in the U.S. in 2008. They have three sweet, energetic young sons, Abdul, Mohammad, and Yaseen, ages 7, 5, and 3, respectively.Qudsia works in the home caring for their children.
Since 2009, Wahab has been employed with American Federal Contractors as a "Role Player" (Cultural Advisor) and interpreter; he works with the U.S. military in training their personnel regarding Afghanistan culture, language, etc. In Afghanistan he worked for the U.S. Army for almost 5 years. His work requires him to be away from his family for weeks or months at a time, traveling throughout the country, based on his assignments. The family resides in a small, 2-bedroom apartment in a very unsafe neighborhood in Clarkston. This is a warm, and engaging young couple seeking to establish a permanent home in the U.S. They are enthusiastic about the opportunity to partner with Gwinnett Habitat for Humanity in creating decent and affordable housing for their young family! After 2 years on the waiting list, their wish to become Habitat homeowners has come true!
Wahab appreciates all members of the Habitat community for supporting him and his family.