The Morgans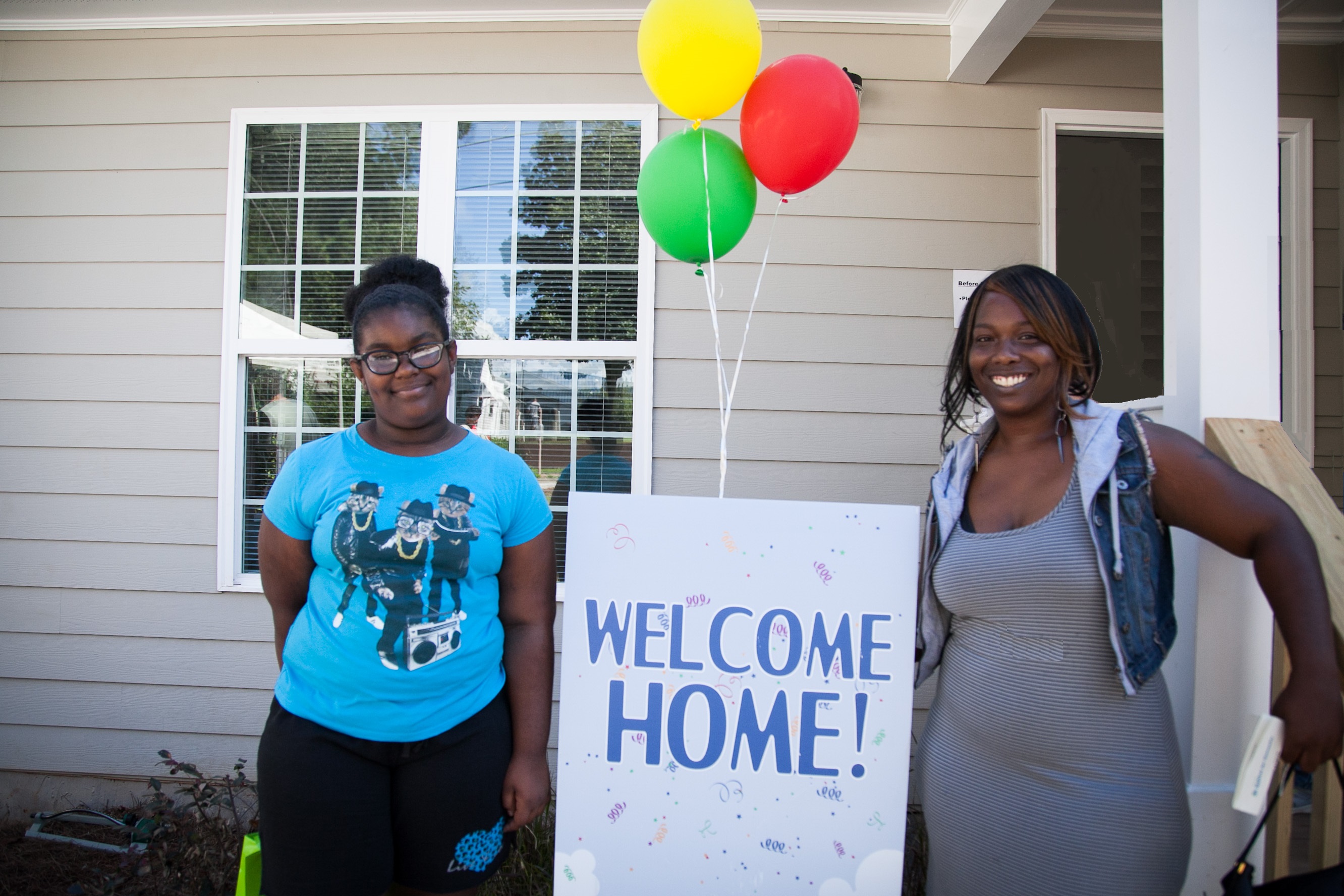 Shauna is a 35-year old single mother of an 11-year old daughter, Haley. At the time of their acceptance into our program, Haley was attending Peachtree Elementary School on a permissive transfer and is a student in their gifted program. Shauna works as a Public Sector Reporter with Reed Construction Data, and is working on her Associate Degree in Business.
Shauna longs to set an example for her daughter about being independent and able to provide for herself. Additionally, she desires to establish savings for Haley's college education. Shauna believes a Habitat home will provide them decent, affordable housing that will allow her to fulfill these aspirations.
The Morgans have been enjoying their new home for a year now.