The Kemps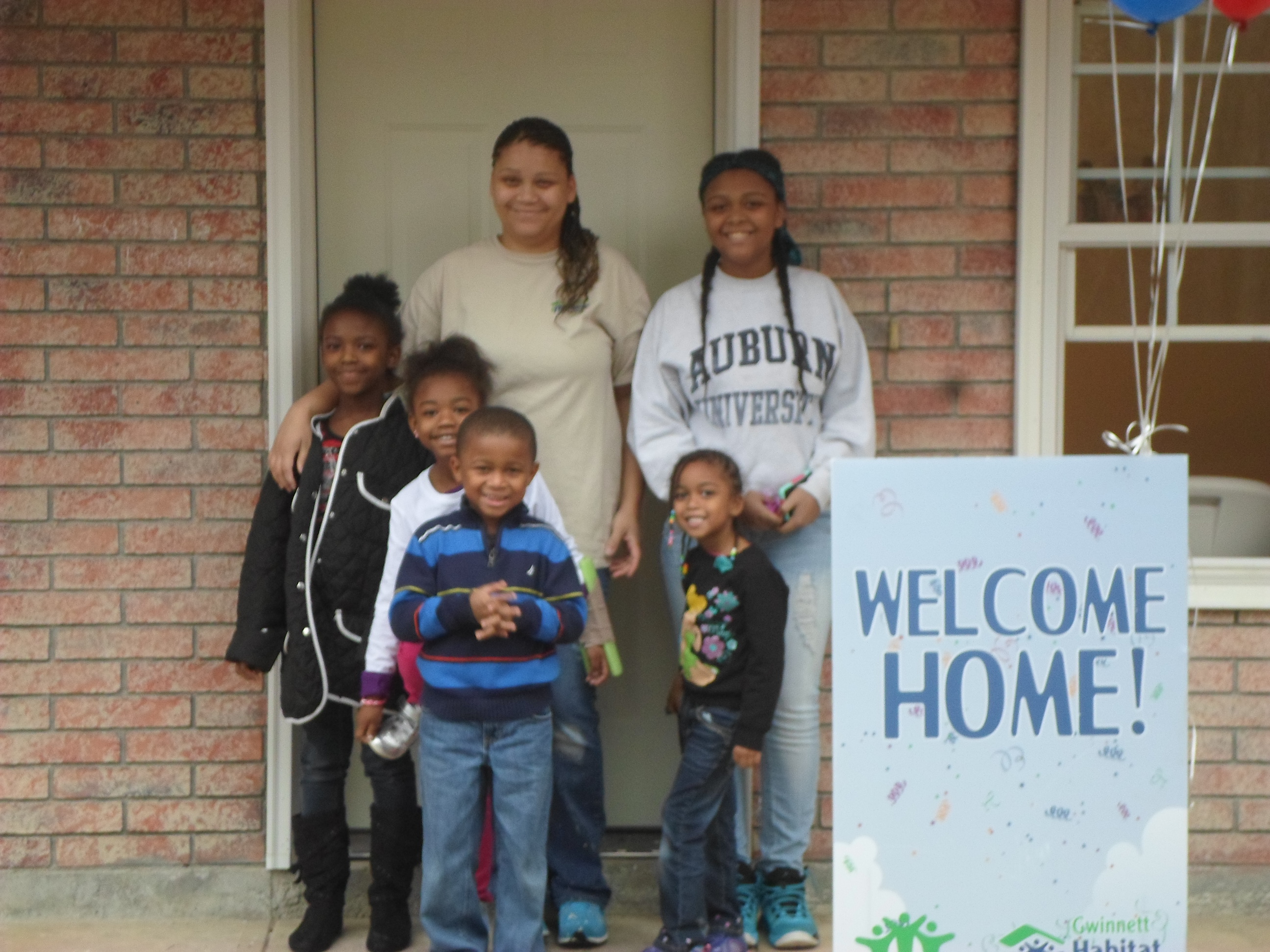 Tamika is a single mother of 5 children: 4 daughters – Shuntia (12), Shaniyan (7), Shanice (6), Shamirah (2) and 1 son – Stephen (3). She worked as a substitute teacher for 7 years in Alabama, and then moved to Georgia to take a paraprofessional teaching job in DeKalb County. After 1 year she was laid off when the county released 600 persons from employment. She presently works as a nurse's aide. She has an Associate's degree, and is working to complete her BS in Education in order to become a teacher. She is on track to complete her degree in 2014.
Prior to moving into their Habitat home, Tamika and her children resided at Rainbow Village, a transitional housing program. They resided in a well appointed 3-bedroom apartment, but were only allowed to reside there for 1 year. Tamika was actively engaged in their programs of financial literacy training, and is diligently working to establish the foundation for an improved future for her young family. She is an engaging, earnest, and hardworking young mother.
"I'm willing to do my very best to improve things for my children. I know that I may not deserve a second chance because I made really bad choices, but I have changed and what made me change and try harder than ever is looking into my children's faces as we lived from hotel to hotel…I'm just trying to find us somewhere permanent to call a home."
Tamika and her family recently moved into a beautiful Habitat home that was rehabbed to fit their family needs.