The Abubakers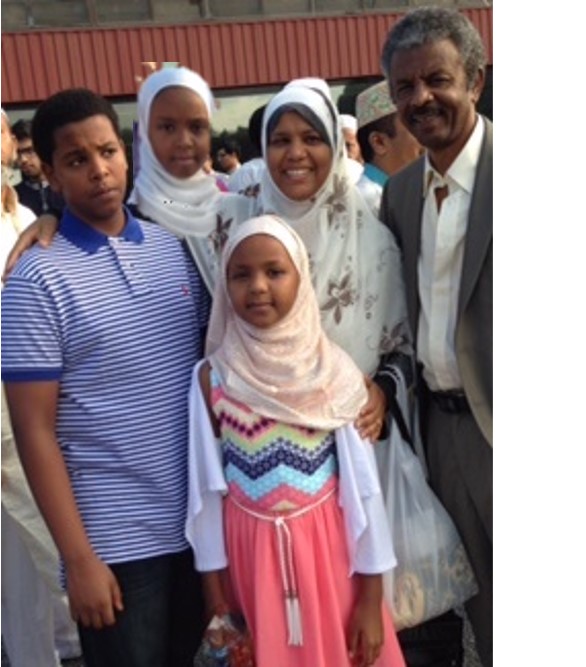 Abdurahman and Eled Abubaker immigrated to the United States from Ethiopia in 2001. In 2009 Eled fulfilled her dream and become a naturalized U.S. citizen. Six years later, they are about to achieve another milestone by becoming home owners.
The Abubakers are very family-oriented, and their number 1 priority is their 3 children, son, Yousef, daughters Meriam and Amina. Abdurahman works as a stocker with a local company, and although his income is limited, he and his family are diligent about living within their means in order afford a decent home in a safe environment.
They are hardworking and are excited about the opportunity to secure a more appropriate home for their family in partnership with Gwinnett Habitat for Humanity. Habitat homeowners are required to put in 250 Sweat Equity hours when they are first accepted into the program. Eled jumped right into working on her hours, and quickly accumulated so many we had to put her "on hold"
We are happy to announce that the Abubakers recently celebrated the dedication of their home on Bristol Lane.