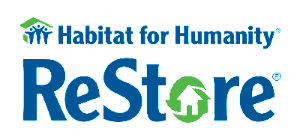 You can donate your gently used household items, furniture, home accessories, building materials, and appliances to the ReStore, which, in turn, generates funds to carry out our mission.  Visit the ReStore website for a quick look at what we take as donations. 
Thank you for supporting Gwinnett Habitat!
---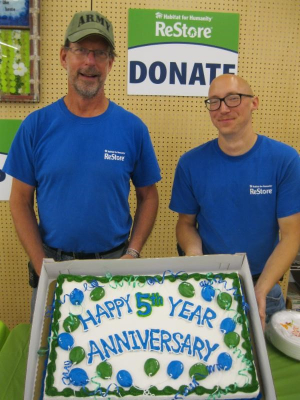 Lawrenceville ReStore Celebrates 5th Anniversary
Saturday August 8th the Restore celebrated its' 5 year anniversary.
There was a wonderful celebration with games, a silent auction, great food and an anniversary cake. There were also special discounts on all the inventory in the store. The celebration was our way to say "THANK YOU" to our donors, customers and volunteers for their amazing support over the last 5 years. We could not have been as successful as we have been without their ongoing support. We are so grateful for ALL you do for us. You are such a blessing to us.
We look forward to many more years of success at your ReStore and continuing to generate funds to support our Habitat work of building homes and hope in our Gwinnett community and around the world.
Warm Regards,
Paul Ingbritsen
ReStore Manager