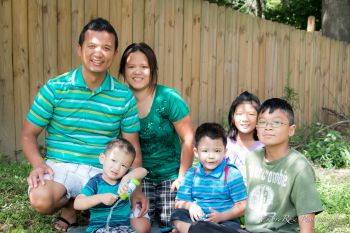 Selection Criteria
Gwinnett Habitat uses three criteria to determine whether or not a family is ready to take part in the home ownership program. The following must be met: 
NEED. Families often need a home because their current housing isn't viable. It may be overcrowded, too expensive, structurally unsound, or located in a dangerous neighborhood. 
ABILITY TO PAY. You must be able to afford a monthly mortgage payment. See the chart below for some guidelines.
WILLINGNESS TO PARTNER. Habitat homeowners work on their own homes as well as homes for others. Partner families must contribute at least 250 hours of volunteer work to qualify for a home. In addition to these hours, there are mandatory homeowner education classes on such topics such as managing credit, budgeting, maintenance of homes and lawns, and preparing a will. You must be available on Saturdays, and you must understand and accept this "Sweat Equity" requirement.
INCOME GUIDELINES
Habitat offers its program to families in specific income ranges, adjusted for the number of persons in your family. Income includes wages, SS, disability, SSI, TANF and child support.  For Gwinnett Habitat, your total yearly gross household income must fall within the posted ranges below.
Click here to review Financial Guidelines for Family Selection 2017
Click here to receive information about homeownership and to be added to our list for 2018 homeowner orientation.  Thank you for your interest.